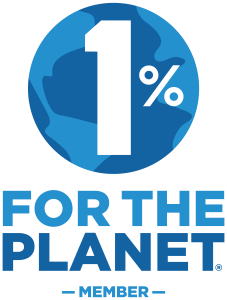 Mering Global is proud and pleased to announce that we have joined the 1% for the Planet coalition. We are pledging to donate 1% of our revenue, each year, to support environmentally focused non-profit organizations.
For the year 2022 we have chosen to donate to carbon offset non-profit projects. As a manufacturing agency it is important to us to take responsibility for our carbon footprint and manufacture with environmental integrity. It's the next step for us in our commitment to fight against climate change. This means, through us, you too benefit from making your products in an environmentally impactful way.
About Mering Global
Mering partners with purpose-driven consumer goods brands, creatives, and companies around the world to manufacture exceptional products people love. We facilitate every dimension of developing a product, from conceptualizing and validating designs to creating physical products that we ship to your door. We offer sourcing, manufacturing, supply chain and consulting services. Learn more about Mering Global.
About 1% for the Planet
1% for the Planet is a global organization that exists to ensure our planet and future generations thrive. We inspire businesses and individuals to support environmental non-profits through membership and everyday actions. We make environmental giving easy and effective through partnership advising, impact storytelling and third-party certification.
Started in 2002 by Yvon Chouinard, founder of Patagonia, and Craig Mathews, founder of Blue Ribbon Flies, our business members and individual members have given hundreds of millions of dollars to our approved non-profit partners to date. Today, 1% for the Planet's global network consists of thousands of businesses, individuals and environmental non-profits working toward a better future for all. Learn more about 1% for the Planet and how to join, here.